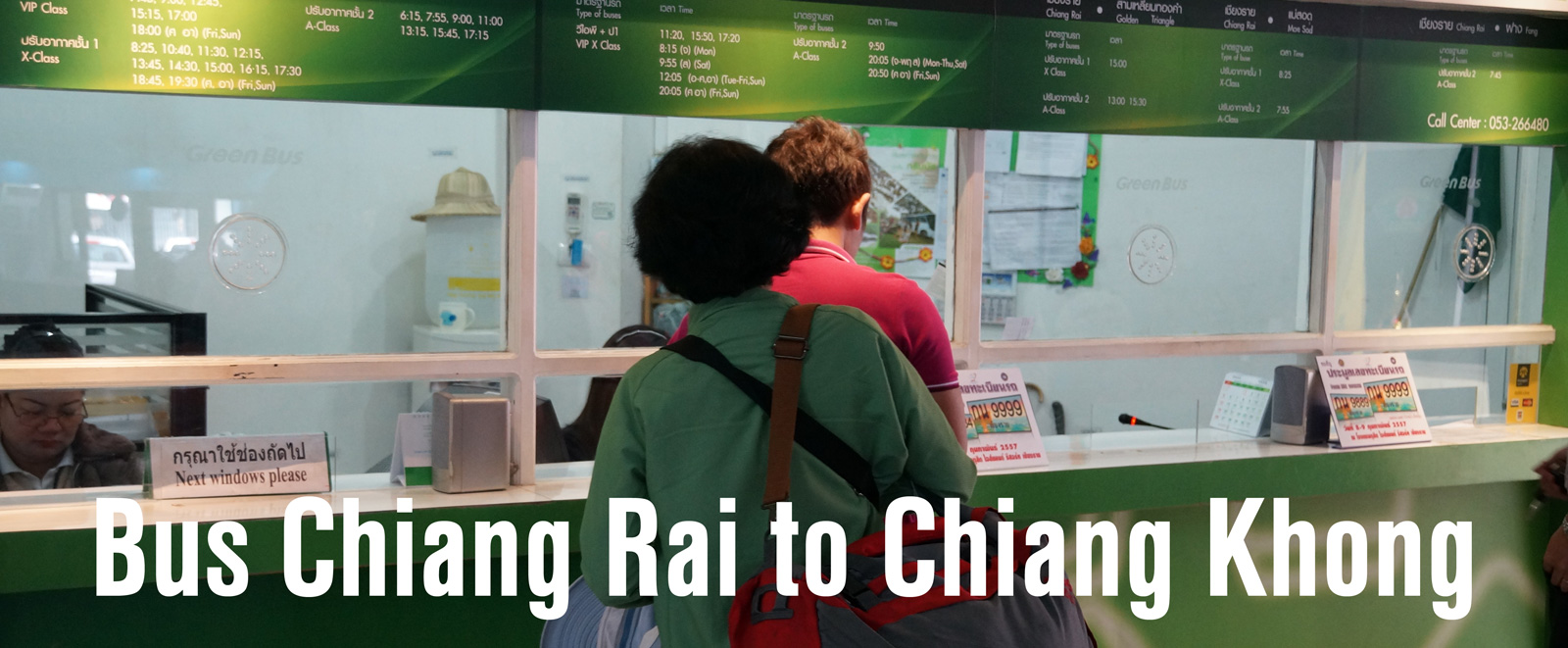 Bus Chiang Rai to Chiang Khong
Finding the Bus to Chiang Khong
The buses at Old Bus Station are organized by destination, with signs posted at the front to tell you where the bus is heading. When we were there, there were two buses to Chiang Khong, one departing at 1:00 PM and one departing at 1:30 PM. There were signs in front of each indicating the scheduled departures for the day. You should plan on one per hour from 6 AM to 5 PM. We're not sure what the deal with the 1:30PM bus was.
We arrived at the bus station at about 12:40 for a 1 PM bus. If you look at the sign in the picture, you'll see that it indicates the destination is "Friendship Bridge – Chiang Khong – Laos (Huay xai). This is a different (newer) sign than some older blog posts show. The attendant on the bus may be saying "Laos Laos" in getting people onboard, but you can confirm that it will also stop at Chiang Khong bus station.
The reason for this is that the bus now makes two stops. It makes one stop just outside of Chiang Khong center, a few kilometers from the Thailand – Laos border crossing at "Friendship Bridge" for people who want to make the border crossing that day. Most people on our bus took that option, but we were heading into Chiang Khong proper.
The Ride to Chiang Khong
Like the other public buses in Thailand, the bus was nothing to write home about. We were riding in January during a nice cool spell, but the bus was equipped with fans for hotter days. There is space for storage under the back of the bus, but we just kept our bags with us and sat in the back (where there was also space for bags to be stored).